> Home > Where to stay > Hotels
L'ARCA DI PIENZA
Pienza
HOTELS 3 STARS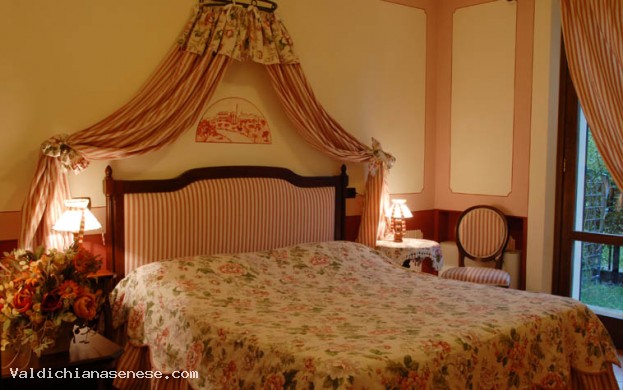 * Required field
DO YOU WANT MORE INFORMATION?

Call our Call Center at
Tel. 0578 749426 - Fax 0578 744835

Website
www.arcadipienza.it
SERVICES
COLAZIONE IN CAMERA
CASSAFORTE O CASSETTE DI SICUREZZA
SERVIZIO FAX
ARIA CONDIZIONATA
TV SATELLITARE
RISCALDAMENTO INVERNALE
FRIGOBAR
ASCIUGA CAPELLI
OSTERIA E/O BAR
SALA RITROVO E/O TV
PARCO O GIARDINO
STRUCTURE DESCRIPTION


In Pienza, a place that preserves unaffected atmosphere of a time back, a few steps from the famous Piazza Pio II, is the Hotel Ark of Pienza.
A little and precious hotel that has its unique, because behind a door of no particular architectural prominence lurks a real home: family hospitality, a corner to sit in front of the fireplace.
A corner bar, with a family atmosphere that welcomes guests to taste a glass of wine or sipping a coffee; a breakfast room where breakfast and a buffet prepared with sweets, fruit, yogurt, cheese, ham, bread and oil, which is a Tuscan tradition, are served.
ARCHITECTURE, ART

NEARBY
DINING & ENTERTAINMENT

NEARBY