> Home > Where to stay > Agritourism
IL PULITO
Cetona
AGRITOURISM 1 EAR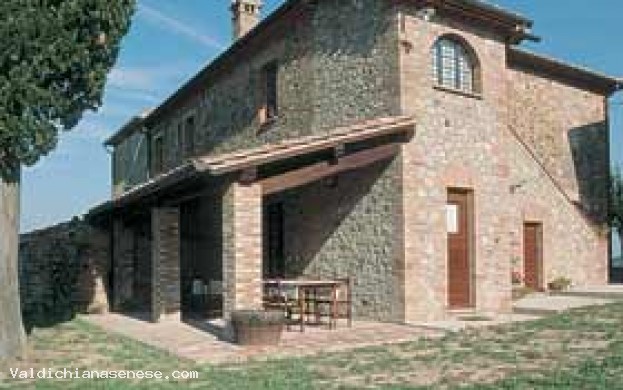 * Required field
DO YOU WANT MORE INFORMATION?

Call our Call Center at
Tel. 0578 244088 - Fax 0578 244088

Website
www.ilpulito.it
STRUCTURE DESCRIPTION


Il Pulito is the name of one of three rural structures that constitute
a complex of farmhouses situated in the splendid Tuscan countryside.
These structures have been completely refurbished in the aim of creating
delightful vacation apartments, each one having its own entrance and
outdoor area and a private covered porch. The refurbishing has been carried out in respect of the age-old
Tuscan tradition, both architecturally and with regards to the interior
decoration: near the typical fireplace you will find original items
of rustic furniture, wooden beams, small niches, and much more.
Located only 1 km from a riding school, three 3 kms from Piazze,
6 kms from Cetona and 8 kms from Chiusi - home of the renown
Etruscan museum - Il Pulito is an island of tranquillity that affords
a splendid view of Mount Cetona. Of easy access for visiting are Pienza,
Montepulciano, San Casciano dei Bagni, Orvieto and Lake Trasimeno.


ARCHITECTURE, ART

NEARBY
DINING & ENTERTAINMENT

NEARBY