> Home > Where to stay > Hotels
ANDREA
Chianciano Terme
HOTELS 1 STAR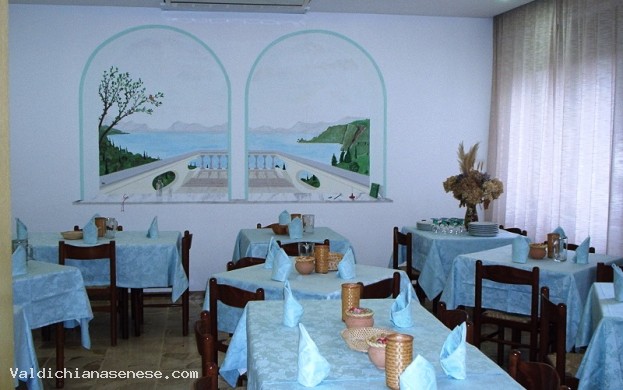 * Required field
DO YOU WANT MORE INFORMATION?

Call our Call Center at
Tel. 0578 63559 - Fax 0578 63559

Website
www.pensioneandrea.it
SERVICES
RISTORANTE
CASSAFORTE O CASSETTE DI SICUREZZA
ARIA CONDIZIONATA
RISCALDAMENTO INVERNALE
SALA RITROVO E/O TV
PARCO O GIARDINO
PARCHEGGIO RISERVATO
STRUCTURE DESCRIPTION

The Hotel is situated at the centre of Chianciano Terme, one of the most famous spa resort in Italy , between the S. Elena Spa Park and the Acquasanta Park.

The excellent management of the proprietors ensures that guests can enjoy a quiet and family atmosphere.

Home cooking in the traditional style of Tuscany can be savoured in the airconditioned dining room. All rooms are en-suite with heating. TV room, bar and delightful tavern bar to add extraenjoyment to your stay.
ARCHITECTURE, ART

NEARBY
DINING & ENTERTAINMENT

NEARBY