> Home > What to visit > Archaeological Sites
Tempio etrusco dei Fucoli
Chianciano Terme
ARCHAEOLOGICAL SITES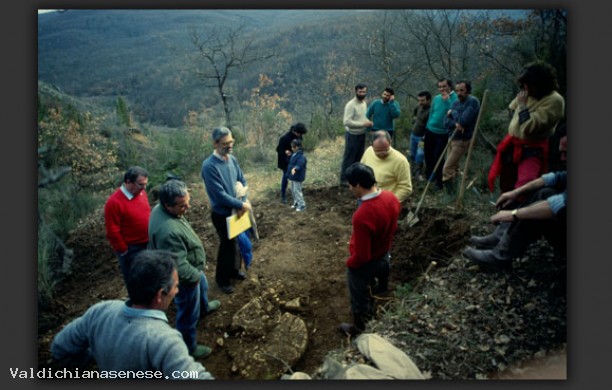 PHONE NUMBERS AND TIMES

Tempio etrusco dei Fucoli


Business card (vCard)
A short stroll from the source of thermal waters of "Fucoli", located along the river valley Astrone, ie on the ancient road that connected the Mediterranean with the northern inland Etruria, in 1986 some members of the 'Archaeological Association Local found themselves the remains of a Hellenistic terracotta pediment. The excavation has brought to light a yard, between two hills, and stopped along the downstream side by a deep erosion caused by the small stream. Here, as well as ritual and votive material was recovered part of the clay decoration belonging to a gable.

The old floor was made ​​of a natural cobblestone paved artificially on which there are the remains of structures: although probably the square was part of the sacred, the temple building had a different location not yet identified.

Structural elements of the temple, were recovered a column base foul stone decorated with a pattern of lozenges down and a drum of stone column always fetid.

The plates have a higher alphabetical sequence which was used to correct placement of the elements, this marking is possible to reconstruct the correct sequence and the exact number of plates.

The decoration of the tympanum are preserved three plates. They are represented on a male figure, two thirds of the true great. The third plate is modeled a male figure seated on a throne with a blanket around his waist and torso bare.

The vertical plates of the tympanum of the pediment were applied, using iron nails clinched on the back, the figures of mythological animals: two little boys on dolphins and two nereids of monsters, if rescued.

The acroterion side depicts a winged female genius in the act of taking flight, with a glass of wine.
STAY

NEARBY
DINING & ENTERTAINMENT

NEARBY