> Home > Where to stay > Agritourism
AGRITURISMO LUNADORO
Pienza
AGRITOURISM 2 EARS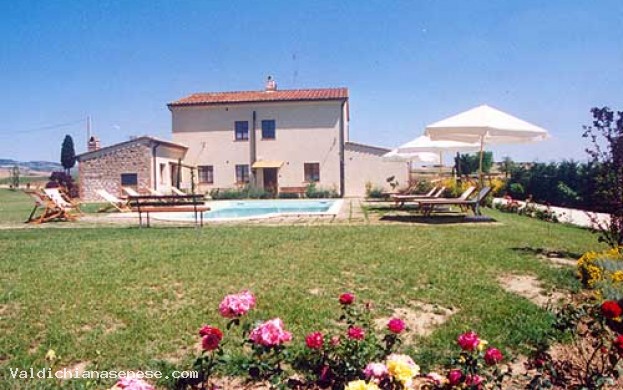 * Required field
DO YOU WANT MORE INFORMATION?

Call our Call Center at
Tel. 0578 748154 - Fax 0578 748154

Website
www.lunadoro.com
SERVICES
ACCETTAZIONE ANIMALI DOMESTICI
PISCINA SCOPERTA
STRUCTURE DESCRIPTION

Gigliola, Dario and their children Veronica and Federico will be delighted to offer you their hospitality in their farmhouse which is situated at the foot of Pienza inside the artistic and natural park of Val d'Orcia. Lunadoro is a very big propriety (150 acres).
Gigliola and her family mainly cultivate corn and cereals and they can organise horse-riding, walks or mountain-bike riding along the natural routes in this area. You will be able to admire deers, pheasants, hares and other animals, that live free in the region.
In summer evenings the family like to organise small parties and live music round the swimming pool.
Gigliola, Dario and the children live here and are always available. They like to maintain a good and happy relationship with their guests.
ARCHITECTURE, ART

NEARBY
DINING & ENTERTAINMENT

NEARBY