> Home > What to visit > Castles
Castello Cacciaconti
Trequanda
CASTLES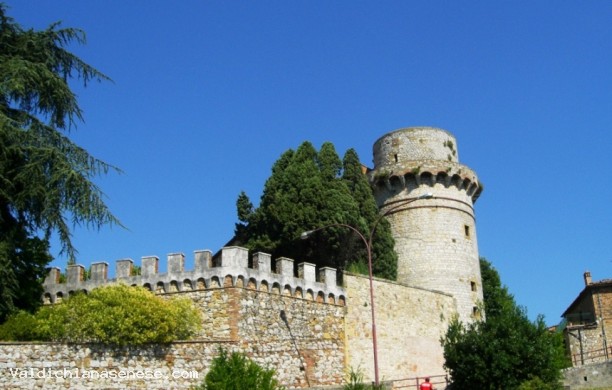 PHONE NUMBERS AND TIMES

Castello Cacciaconti


Business card (vCard)
The castle and the surrounding land were ruled by the dynasty of the Counts of Scialenga and Berardenga already before the year 1000. However, the first document that speaks of the castle of Trequanda dates back to February 1198 on the occasion of an oath by the men of Asciano to the Municipality of Siena.

On 28 December 1211 the castle and the land of Trequanda were granted as a fief to Guido Cacciaconti of the family of the Counts della Scialenga. Their feudal dominion was confirmed by Frederick II on 25 November 1220. At the time of the struggles between the Guelphs and Ghibellines, the castle was one of the bases of the rebellion against the Guelph government of Siena, first in 1273, then in the great Ghibelline offensive of 1289.

After the Guelph reconquest of Siena in the summer of 1289 with the battle of Campaldino on 11 June, it was proposed to the General Council of the Municipality of Siena to destroy the castle, which was then not accepted.

In 1301, now lapsed, Ildebrandino, Paolo and Fazio, heirs of Guido Cacciaconti, decided to sell the castle to a certain Musciatto Franzesi, a strange figure of adventurer merchant, for the sum of 18,000 Sienese lire.

In 1308 Musciatto's brother, Niccolò, resold the castle to the Municipality of Siena and was forced to take this step because it remained only after the death of his two brothers Musciatto and Albizzo was declared bankrupt by the Municipality of Florence. The confiscation of assets by Florence, opposes with arms and preferred to sell the castle to Siena
.
In 1318 the castle was owned by Bartolotto dei Tolomei.
With the fall of the Sienese Republic on April 17, 1555, the castle and the village passed under the dominion of the Grand Duchy of Tuscany and its fate followed until the unification of Italy. It is currently owned by the Pension Fund of the Savings Bank of the Lombard Provinces) which bought it, with the adjoining farm, in 1930.

Returning to its original function, the castle of Trequanda was of considerable importance for the control of the road that, passing through Asciano, led from Chiusi to Siena. It was also one of the most important sighting points, to protect the territories of the Scialenga, in the case of attacks from the south and the Val di Chiana.

View filmed clip about the castle
To access the map of the defensive sighting network, of which Castello Cacciaconti was a very important node, click here.

STAY

NEARBY
DINING & ENTERTAINMENT

NEARBY