> Home > Where to stay > Agritourism
IL POGGIO DI PIERO E MARIA
Chiusi
AGRITOURISM 1 EAR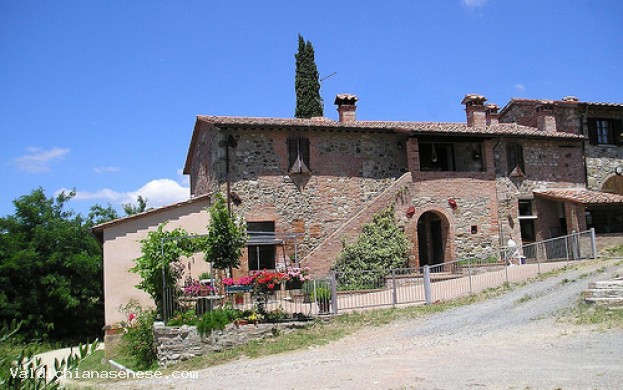 SERVICES
ACCESSO A INTERNET
STRUCTURE DESCRIPTION

The country house of Maria & Piero, dipped in sweet senesi hills of the Valdichiana, offers an occasion to savour the pleasantness of a vacation in tune with the rhythms and scents of nature. The pure air arrives through a large olive grove, the ancient and distinct scent of Tuscany.
Situated approximately halfway on a road off the motorway Florence/Rome, the country house can be easily found 3Km only from the Chiusi/Chianciano exit of the A1 motorway and about 9Km from the railway station Trenitalia in Chiusi. From Poggio Cantarello, by state or provincial roads, the following attractions are accessible.
ARCHITECTURE, ART

NEARBY
DINING & ENTERTAINMENT

NEARBY