> Home > Where to stay > Agritourism
SANT'ANNA IN CAMPRENA
Pienza
AGRITOURISM 2 EARS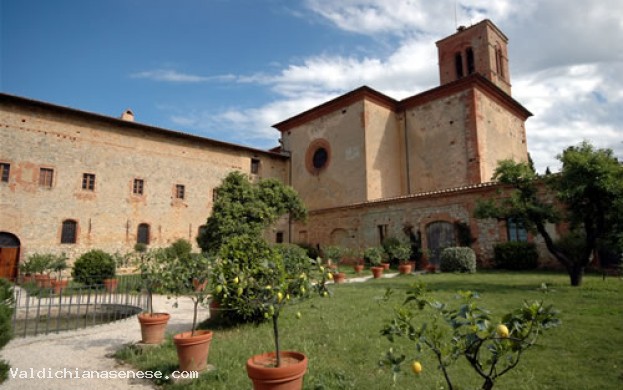 * Required field
DO YOU WANT MORE INFORMATION?

Call our Call Center at
Tel. 0578 748037 - Fax 0578 748037

Website
www.camprena.it
STRUCTURE DESCRIPTION

Agriturismo is located inside the historical site of Sant' Anna in Camprena - a former Olivetan Benedictine monastery from the 15th century - only 6 kilometers away from Pienza.
With its ascetic shape the building is full of grandeur. This breathtaking and deeply spiritual place lies within one of the most beautiful landscapes in the world: between the Park of Val d'Orcia and Crete Senesi.
ARCHITECTURE, ART

NEARBY
DINING & ENTERTAINMENT

NEARBY