> Home > What to visit > Churches and Monasteries
San Francesco
Chiusi
CHURCHES AND MONASTERIES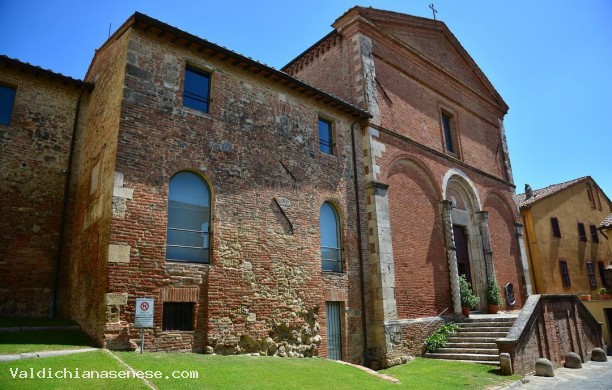 According to tradition, the settlement developed after Saint Francis visited the place in 1212.
The church, built on a previous one dedicated to Saint Michael, that in turn, was founded, according to tradition, on an Etruscan temple, presents the traditional monastic plan with a single nave. The facade, in terracotta and travertine, is divided by three arcades supported by spiral columns that frame the Gothic portal. On the right , another portal, dated 1200, opens up. It's decorated with a spiral motif ; the architrave is supported by carved ledges. The lateral sides are crowned by braided archways.
The interior, restructured in 1700, exhibits fragmented frescoes, coming from different periods. A beautiful XVth century wooden Cross is located on the second altar on the left.
STAY

NEARBY
DINING & ENTERTAINMENT

NEARBY