> Home > Where to stay > Agritourism
LE RADICI NATURA E BENESSERE
San Casciano dei Bagni
AGRITOURISM 1 EAR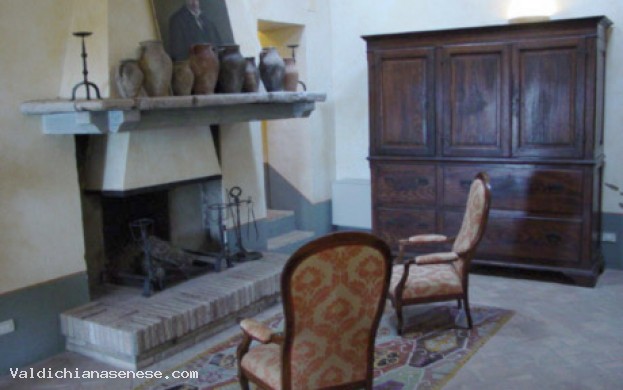 * Required field
DO YOU WANT MORE INFORMATION?

Call our Call Center at
Tel. 0578 56033 - Fax 0578 56038

Website
www.leradici.it
SERVICES
ACCETTAZIONE ANIMALI DOMESTICI
PISCINA SCOPERTA
RISTORANTE
PARCO O GIARDINO
STRUCTURE DESCRIPTION

Situated in unspoilt natural surroundings, with a view which fans out to touch southern Tuscany, "Le Radici – natura e benessere" provides 4-star accommodation and service in a bewitching and serene atmosphere of utter charm.
The owners, Alfredo Ferrari have cherished each detail to offer their guests both tasteful elegance and the pleasant comfort of a private home.
Seven capacious rooms and three suites, Jacuzzi baths, period furniture, fine linen and comfortable, stylish bathrooms. The two apartments contain a kitchen, a fireplace and a private terrace. The rooms and suites combine the fascination of antique furnishings and decoration with functionality and comfort, revealing the owners' intent to recreate the milieu of an elegant country villa. Breakfast is served in the refined restaurant or, during the summer, in the cool, flower-decked portico looking out to the Camposervoli Castle and Monte Cetona.
ARCHITECTURE, ART

NEARBY
DINING & ENTERTAINMENT

NEARBY