> Home > Where to stay > Rooms
POGGIO PILELLA
Chiusi
ROOMS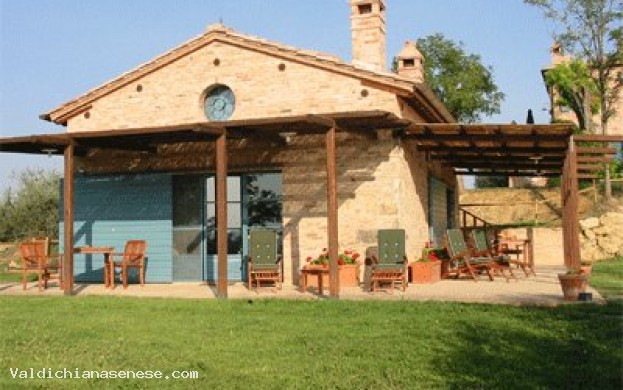 SERVICES
PISCINA SCOPERTA
PARCO O GIARDINO
STRUCTURE DESCRIPTION

Pilella is a farm where for three centuries country people have lived, loved and worked hard. Today our family lives here, surrounded by woods hosting much wildlife and together we share this special place. The farmhouse overlooks the Chiusi Lake and is surrounded by olive groves and oak and cerro woods. The 360° views are over farmland, gently rolling hills and outlines of nearby towns such as Montepulciano, Cortona and Chiusi. We have chosen to limit the number of guests so that we can share our family life here with you and better respect your privacy and relax.
4 lodgings each hosting up to 2 persons. The Levante and Lago lodgings may be merged together to host up to 4 persons.
ARCHITECTURE, ART

NEARBY
DINING & ENTERTAINMENT

NEARBY