> Home > Where to stay > Agritourism
Poggio Piglia
Chiusi
AGRITOURISM 2 EARS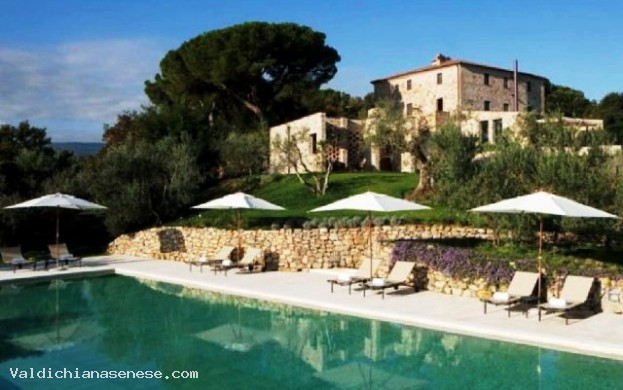 * Required field
DO YOU WANT MORE INFORMATION?

Call our Call Center at
Tel. 0578 274286 - Fax

Website
www.poggiopiglia.com
SERVICES
ACCETTAZIONE ANIMALI DOMESTICI
DEGUSTAZIONE PRODOTTI AZIENDALI
PISCINA SCOPERTA
RISTORANTE
CASSAFORTE O CASSETTE DI SICUREZZA
SERVIZIO FAX
ARIA CONDIZIONATA
RISCALDAMENTO INVERNALE
STRUCTURE DESCRIPTION

A unique new Tuscan Hotel, designed to complement the historic beauty of this famous area. Painstakingly planned over a seven year period, the Poggio Piglia embodies the imagination and scrupulous attention to detail its owners have bestowed on the entire project.

The location is unbeatable, specifically chosen to bring the entire Tuscan, Umbrian and Lazio areas within easy reach. The Poggio Piglia invites guests to revel in stunning landscapes and the legendary Tuscan atmosphere whilst being treated to legendary hospitality and pampered with every comfort imaginable.
ARCHITECTURE, ART

NEARBY
DINING & ENTERTAINMENT

NEARBY