> Home > Where to stay > Agritourism
SAN GIOVANNI
Pienza
AGRITOURISM 1 EAR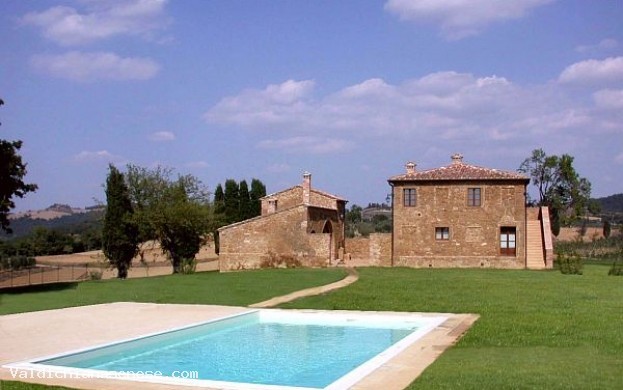 SERVICES
ACCETTAZIONE ANIMALI DOMESTICI
PISCINA SCOPERTA
STRUCTURE DESCRIPTION

Villa San Giovanni enjoys a sunn, panoramic and solitary location among hills, oaks and holms woods, surrounded by olive groves, vineyards and fields of grain.
The stone facade has the typical architectural characteristics of the country houses of the XVIII century: a strong structure and a simple and quite stern appearance. San Giovanni is composed of a main building and an annex joined through the inner old courtyard.
Thanks to its location it is an ideal startin point to explore the many Medieval villages and towns of art of the Val d'Orcia and the Valdichiana. Siena, Arezzo, Perugia, Assisi, Rome and Florence are also easily reacheable by car.
ARCHITECTURE, ART

NEARBY
DINING & ENTERTAINMENT

NEARBY