> Home > What to visit > Archaeological Sites
Romitorio della Madonna del latte
Pienza
ARCHAEOLOGICAL SITES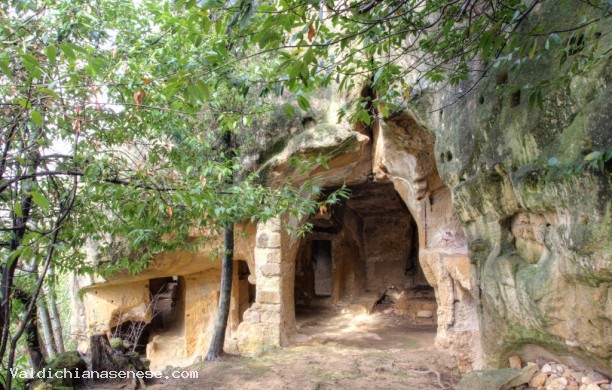 PHONE NUMBERS AND TIMES

Romitorio della Madonna del latte


Business card (vCard)
Hermitage is a scenic cliff site excavated in the rock below the church of St. Catherine. Topographically is located between the church and the parish of Corsignano.

Sandstone wall was excavated, in a past unknown, probably to obtain one or more graves. Certainly we know that the area was used in medieval times to make it a hermitage.

The interior walls venneroo reused and modified to obtain more rooms, the walls of which are sculpted faces, human figures and animals.

Even the sculptures are difficult to date, some speculate the fourteenth or fifteenth century. One of the larger rooms was used as a chapel dedicated to the Madonna del Latte. Nor do we know what the hermits continued to frequent this place. There is only the certainty that in 1344 was still inhabited since there is an inscription on a wall of Brother Luke bearing this date.

Moreover, the presence of the hermits is documented at least until 1700 that the last epare hermit left him, in the eighteenth century.
STAY

NEARBY
DINING & ENTERTAINMENT

NEARBY