> Home > Where to stay > Agritourism
LE TRAVERSE
Pienza
AGRITOURISM 2 EARS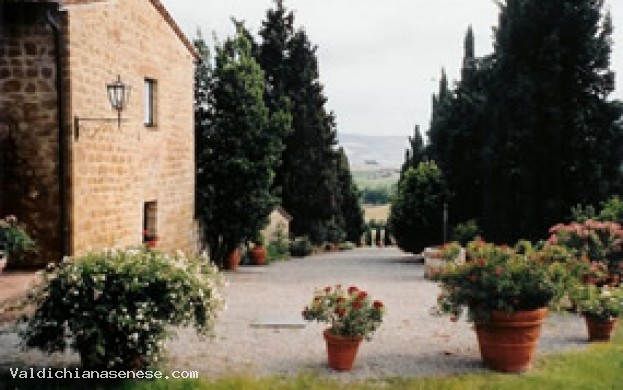 * Required field
DO YOU WANT MORE INFORMATION?

Call our Call Center at
Tel. 0578 748198 - Fax 0578 748949

Website
www.letraverse.it
SERVICES
PISCINA SCOPERTA
STRUCTURE DESCRIPTION

On the soft hills of the Orcia Valley in the countryside of Pienza in Tuscany, where scotch broom, elm and wild plum trees, rosemary and sage grow as in days gone by, a cypress lined road leads to an old house, harmoniously tied to its ancient roots in the centre of a fifty acre working farm with an olive orchard, vineyards, fruit trees and cultivated fields.
Our house, Le Traverse, which dates back to medieval times was a carriage stop on the way between neighbouring country towns. We restored the house with love and respect for its history and local traditions with the assistance of the Superintendent of "Belle Arti".
ARCHITECTURE, ART

NEARBY
DINING & ENTERTAINMENT

NEARBY