> Home > Where to stay > Agritourism
FONTE ALL'OPPIO
Pienza
AGRITOURISM 1 EAR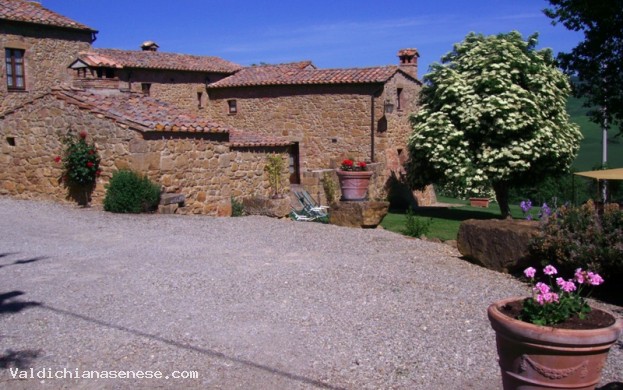 SERVICES
ACCETTAZIONE ANIMALI DOMESTICI
STRUCTURE DESCRIPTION

The farmhouse has a strong and powerful stone structure of medieval origin as the scarpwalls show.
It is situated in a wonderfully panoramic position in the middle of the Artistic and natural Park of The Val d'Orcia, within easy reach of towns and villages (two kilometres from Pienza, two from Monticchiello, ten from Montepulciano).Thus gives its guests the possibility of combining a healthy and relaxing holiday with visits of artistic interest, cultural meetings and walks in a beautiful countryside.
The restoration of the building in 1996, was very accurate and kept its age-old history into consideration.
The original distribution of spaces has been mantained and its structure preserved. Also the furniture which is simple and basic, mantains the charming of the Sienese farmhouse (wrought iron beds, sideboards, chests of drawers etc).
ARCHITECTURE, ART

NEARBY
DINING & ENTERTAINMENT

NEARBY