> Home > Where to stay > Agritourism
POGGIO CASALE
Chiusi
AGRITOURISM 2 EARS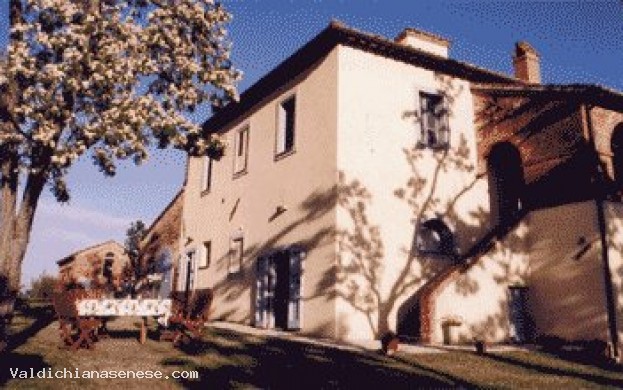 * Required field
DO YOU WANT MORE INFORMATION?

Call our Call Center at
Tel. 0578 222123 - Fax 0578-225543

Website
www.poggiallago.it
SERVICES
PISCINA SCOPERTA
LAVATURA E STIRATURA BIANCHERIA
PARCO O GIARDINO
STRUCTURE DESCRIPTION

Poggio Casale is a farmhouse dating from the end of the 1700's built on a hill overlooking the Lake where it was safe from winter floods. The water in the swimming pool mirrors the colors of the Lake. From the garden, you can hear the birds in the Lake's heron breeding ground which "show by their (moti) and their most pleasant aspect" (Leopardi, Elogy to the Birds).
These are migratory birds that fly to Northern Europe in the summer and return to the warmth of Africa in the winter. A short distance away, under WWF educational center, is the largest heron breeding area in Central Italy.
The farm house is entirely furnished.
Beds 7+2, 3 baths, kitchen, living room, Laundry, garden, swimming pool, garage and Services.
ARCHITECTURE, ART

NEARBY
DINING & ENTERTAINMENT

NEARBY