> Home > Where to stay > Agritourism
CASANOVA
Pienza
AGRITOURISM 2 EARS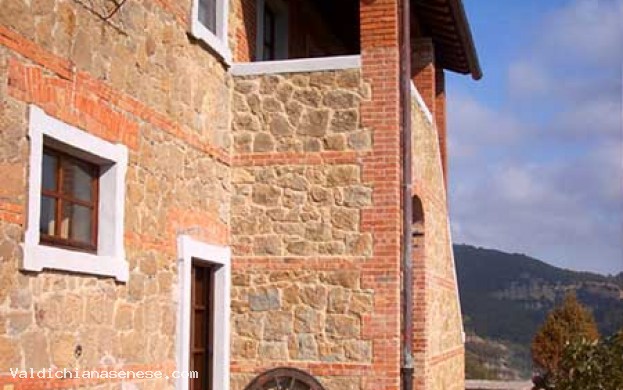 SERVICES
ACCETTAZIONE ANIMALI DOMESTICI
ANIMAZIONE
STRUCTURE DESCRIPTION

Within the natural reserve Lucciolabella, in the heart of the Val d'Orcia, is a unique spot of the Tuscan hillsides: a cypress road, probably the most photographed of the region for its unique beauty, in an area recently proclaimed by UNESCO as world heritage. This is where Podere Casanova is situated.
An old farm house from the beginning of the XX century originally belonging to the Origo family, it has recently been renovated as countryside resort. It maintains the original structure and the atmosphere of an old country house, but has all the modern facilities and comforts. All rooms have bathrooms, four apartments have their own kitchen and living room where it is possible to taste traditional products.
Located in an area full of history, a few kilometres from the spas, Podere Casanova is close to the towns of Pienza, Montepulciano, Montalcino, Siena, Bagno Vignoni, Sab Casciano, San Filippo, Chiusi.

ARCHITECTURE, ART

NEARBY
DINING & ENTERTAINMENT

NEARBY