> Home > Where to stay > Agritourism
BORGO DOLCIANO
Chiusi
AGRITOURISM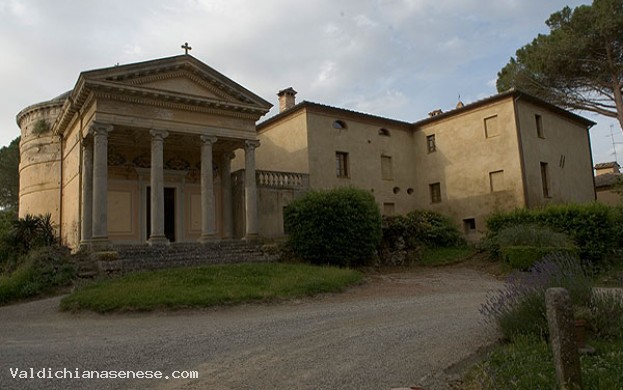 * Required field
DO YOU WANT MORE INFORMATION?

Call our Call Center at
Tel. 0578 263297 - Fax

Website
www.borgodolciano.it
STRUCTURE DESCRIPTION

Borgo Dolciano is one of the most interesting complex for agritourism holiday homes in Tuscany, very close to Umbria , situated 3 km far from the Etruscan town of Chiusi , near to important cultural and historical attractions like: Siena, Pienza, Trasimeno Lake, Montepulciano , Chianciano Terme and other, the ideal place to spend your vacations in true relax among nature, culture, good wine and food. Very nice accommodation in tuscany countryside .
The area was once the site of Etruscan dwelling as testified by the numerous remains of settlements in the nearby area. The Borgo can accommodate 4 or 6 people each apartment .
The Dolciano hill is overlooked by an elegant 18th century villa which gives on a splendid Italian garden. Spread out over the surrounding area there are various other buildings, like old farms and stables, included an attractive little church beside the villa . Through a skillful renovation of these rural houses, the Borgo Dolciano holiday-home complex was developed. Our Farm Holidays is the ideal solution for those who wish to take a peaceful holiday, immersed in the typical atmosphere of the Tuscan countryside between the gentleness of its green landscape and the restful silence of its hills.
ARCHITECTURE, ART

NEARBY
DINING & ENTERTAINMENT

NEARBY