> Home > Where to stay > Agritourism
AZ. AGR. SELVOLI
Pienza
AGRITOURISM 2 EARS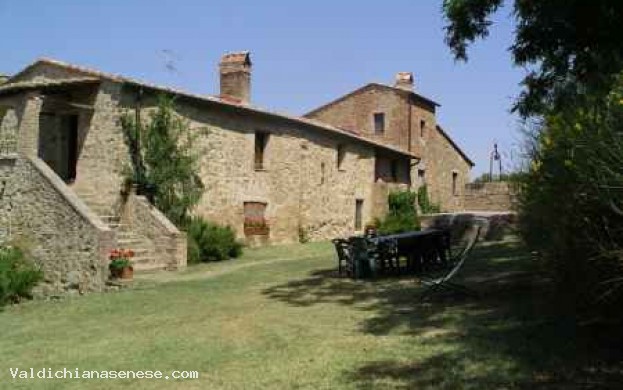 * Required field
DO YOU WANT MORE INFORMATION?

Call our Call Center at
Tel. 0578 748515 - Fax 0578 748515

Website
www.selvoli.com
SERVICES
PISCINA SCOPERTA
STRUCTURE DESCRIPTION

The farm guest house Selvoli is located in the heart of the Natural and Artistic Park of the Val d'Orcia, in Tuscany. It is set in a glorious position on the top of a hill at the center of a 180 he. farm. Along its paths you are likely to meet with wild animals like porcupines, phaesants, badgers, hares, roe deers and you can also admire the famous "sienese crete". The restoration of Selvoli has keept the original appeal of the traditional tuscan old farm houses.
Near Selvoli you can find places of a great artistic value like Pienza, Montepulciano, Montalcino and important thermal resorts like Bagno Vignoni and Chianciano.Open all year.
ARCHITECTURE, ART

NEARBY
DINING & ENTERTAINMENT

NEARBY