> Home > Where to stay > Agritourism
AGRITURISMO SAN GIULIO DI CROCIANI ALICE
Pienza
AGRITOURISM 1 EAR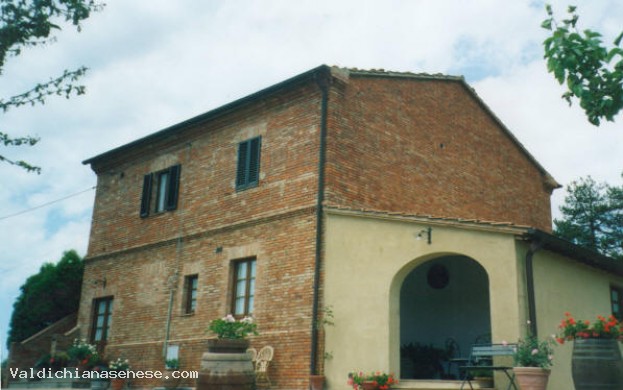 * Required field
DO YOU WANT MORE INFORMATION?

Call our Call Center at
Tel. 0577 718052 - Fax 0577 718052

Website
www.agriturismosangiulio.it
SERVICES
ACCETTAZIONE ANIMALI DOMESTICI
ANIMAZIONE
STRUCTURE DESCRIPTION

Pienza is a small town located in Senese Territory it's a rare example of Renaissance town planning.
Because of it's beauty in 1996 the town became defined as an " Ideal Town " and an " Utopian Town " nowadays it rapresents a true example of Renaissance construction.
Agriturismo San Giulio is a Farmhouse situated in the heart of the Val d'Orcia Natural Park along the road between Pienza and Montepulciano. You can easily reach Montalcino, Siena , and the nearby villages of Bagno Vignoni and San Filippo famously known for their hot springs .
You can also visit Sant'Albino and Chianciano Terme where you can enjoy health farm facilities making it an ideal location in which to relax and pamper oneself.
ARCHITECTURE, ART

NEARBY
DINING & ENTERTAINMENT

NEARBY