> Home > Where to stay > Agritourism
Agriturismo IL CANTASTORIE
Montepulciano
AGRITOURISM 3 EARS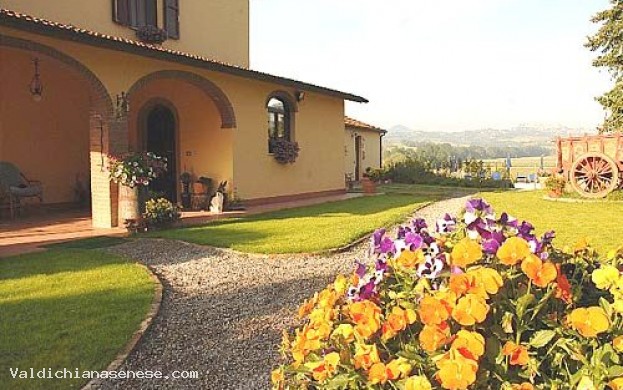 * Required field
DO YOU WANT MORE INFORMATION?

Call our Call Center at
Tel. 0578 768260 - Fax 0578 756896

Website
www.crociani.it/cantastorie
SERVICES
ACCETTAZIONE ANIMALI DOMESTICI
PISCINA SCOPERTA
VISITE GUIDATE
RISTORANTE
STRUCTURE DESCRIPTION

Staying at "Il Cantastorie" you will relive times gone by, set in the midst of the vineyards with Montepulciano in the distance.
Each apartment is named after a folk-song evoking the scents, flowers and charm of the Tuscan contryside where...

"Il Cantastorie" (the Bard).
It will consist of apartments and rooms, each with independent entrance and small garden, and a swimming-pool, barbecue area and bycicles available to all guests.
ARCHITECTURE, ART

NEARBY
DINING & ENTERTAINMENT

NEARBY