> Home > Where to stay > Agritourism
Agriturismo I FIORI D'ACACIA
Torrita di Siena
AGRITOURISM 2 EARS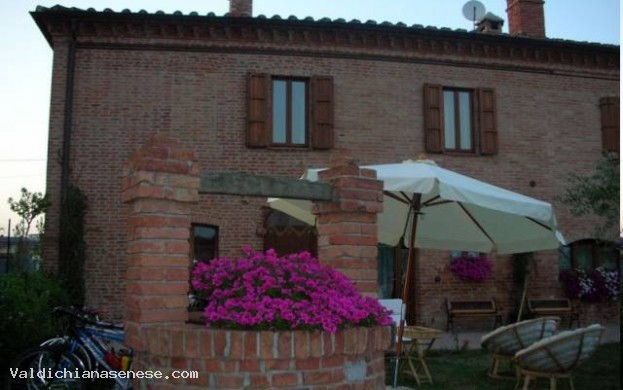 STRUCTURE DESCRIPTION

The farmhouse "Flowers of Acacia is managed by the friendliness and willingness of owners who seek to offer their guests' stay calm, relaxed and comfortable.
The farmhouse has been renovated recently, paying attention to respecting the original structure and the choice of materials used.
E 'divided into 3 apartments with entrance of which one, inhabited by the owners.
The interiors are furnished with antique furniture and elegant simplicity with the classic Tuscan style.
This house combines the advantage of being close to the country (reachable on foot) but at the same time allows you to live in a peaceful campaign and confidential.
Excellent strategic position because it allows easily make excursions to the Tuscan pearls where admire the architecture, art, enjoy good wine and dishes of the area.
ARCHITECTURE, ART

NEARBY
DINING & ENTERTAINMENT

NEARBY