> Home > Where to stay > Agritourism
LA BADIOLA
Chiusi
AGRITOURISM 2 EARS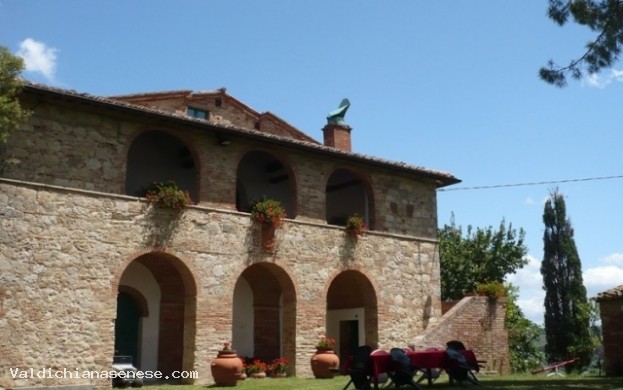 * Required field
DO YOU WANT MORE INFORMATION?

Call our Call Center at
Tel. 0578 226666 - Fax 0578 226666

Website
www.badiola-caioalto.com
SERVICES
DEGUSTAZIONE PRODOTTI AZIENDALI
TRASPORTO CLIENTI ALLA STAZIONE
SOMMINISTRAZIONE ALIMENTI
COLAZIONE IN CAMERA
ARIA CONDIZIONATA
DISPONIBILIT└ BICI E BYKE
RISCALDAMENTO INVERNALE
STRUCTURE DESCRIPTION

Large farmhouse immersed in the romantic setting of the Sienese countryside provides hospitality in rooms and apartments furnished with period pieces from the 18th century.
Situated on a hill covered with olive trees, it is only a few kilometres away from Chiusi, a small town with an ancient history.
Its vicinity to the lakes of Chiusi and Montepulciano make it possible to enjoy relaxing walks where you can flavour the sweet atmosphere of the surroundings and where you can discover wild bird.
In this way nature, culture and history are unified, during the holiday, with the simple, often forgotten, flavours of country-style cooking, and with recreational activities on the estate (swimming-pool, satellite TV, mountain bikes) to make this Holiday a special one.
ARCHITECTURE, ART

NEARBY
DINING & ENTERTAINMENT

NEARBY