> Home > What to visit > Archaeological Sites
Il fiume Clanis e la sua valle
Chiusi
ARCHAEOLOGICAL SITES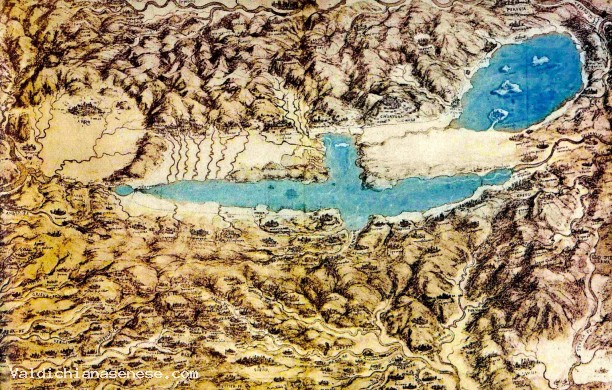 PHONE NUMBERS AND TIMES

Il fiume Clanis e la sua valle


Business card (vCard)
The Clanis and its great valley: the Val di Chiana, represents perhaps the largest archaeological site in existence. Such a statement derives from the fact that this river and its territory have been heavily conditioned and transformed over time by the work of man.

Perhaps all Chianini know very well the history of the Canale Maestro della Chiana and its reclamation, achieved with subsequent interventions, above all thanks to the engineering work of the Fossombroni bridges at the end of the eighteenth century. The current system of canalizations manages to collect and convey water in an artificial canal, which becomes a tributary of the Arno in Chiusa dei Monaci, near Arezzo.

However, few know that once upon a time, long before Fossombroni managed to reclaim this otherwise marshy area, the problem did not exist. In the Etruscan-Roman era, in fact, there were no marshes. Instead of the artificial canals in the Val di Chiana flowed a completely natural river, called Clanis, which collected water along the entire valley and flowed into the Paglia near Orvieto.

The Val di Chiana was transformed into a swamp by the Romans, who feared the floods of the Tiber. The engineering project, devised under Nero, was a radical solution: to create an enormous barrier to reverse the course of the Clanis River, which in Roman times was even navigable. To achieve it, a wall was built near Orvieto which blocked the course of the river without the completion of the project which would have risked allowing too much water to flow into the Arno basin. The consequence was the increasing stagnation of water in the valley of the clanis, becoming an ever larger swamp.

In the northern part of the Val di Chiana, which remained under the Florentine dominion and reclaimed by Fossombroni, now only the memory of the clanis remains, while in the southern part, the Val di Chiana Romana, which remained under the papal dominion for a long time, the effects of the reclamation have led to the restoration of a watercourse, called "Chiani" that originates in San Casciano dei Bagni, province of Siena, and flows into the Paglia, reminding a small part of the original river.
STAY

NEARBY
DINING & ENTERTAINMENT

NEARBY