> Home > Where to stay > Agritourism
Agriturismo CASALE DI MARRONE
Sinalunga
AGRITOURISM 2 EARS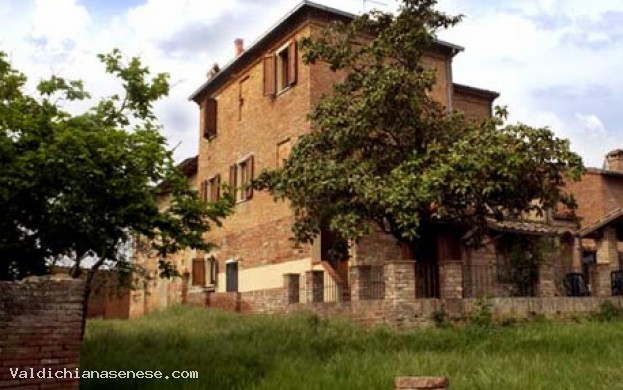 * Required field
DO YOU WANT MORE INFORMATION?

Call our Call Center at
Tel. 0577 623540 - Fax 0577 622589

Website
www.ilcasaledimarrone.it/ita
SERVICES
DEGUSTAZIONE PRODOTTI AZIENDALI
PISCINA SCOPERTA
SOMMINISTRAZIONE ALIMENTI
RISTORANTE
PISCINA COPERTA
SERVIZIO FAX
PARCO O GIARDINO
STRUCTURE DESCRIPTION

The House of brown is an old farmhouse recently renovated, located on the top of a hill overlooking the picturesque landscape below the Valdichiana.
The view offers tourists, the green of cypress and olive trees in the valley, enjoy wonderful and beautiful sunsets.
The complex is situated in a perfect location for those who want to enjoy the tranquility of the Tuscan countryside while living the history and culture by visiting the most beautiful and famous Tuscan.
The house also offers' s use of a swimming pool mt. 9x6 with shower, garden with tables and chairs available for guests, private and covered parking. you can also enjoy the renowned culinary specialties.
ARCHITECTURE, ART

NEARBY
DINING & ENTERTAINMENT

NEARBY